Your contact form is
hurting your business
Gathr's booking widget is your personal assistant for managing your bookings from start to finish.
Get Started For Free
Commission-Free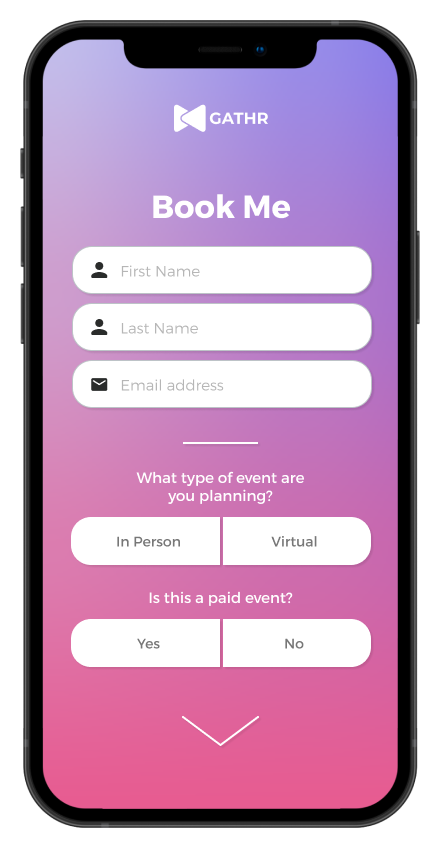 How it works
1. Install the widget
Generate your widget with one click. Easy to embed onto your web site with our no-code option.
2. Receive inquiries
With the widget enabled on your website visitors will have an easy and trustworthy way to inquire about your services.
3. Get booked
Send your offer and finalize securely the booking via Gathr's platform. Always commission-free through the Booking Widget.
Grow revenue with lower costs
Keep 100% of what you earn on your website.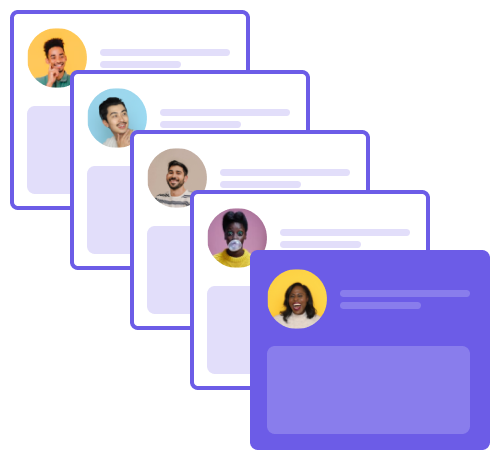 Safely and Professionally respond to inquiries.
Communicate through an elegant and professional booking platform.
No more having to use your personal email to reply.
No more having to have those awkward negotiations about rates.
No more bots or spam!
It's like getting a personal assistant.
...or your very own Talent Manager. You can field, manage, and confirm all of your inbound partner communications with this simple button.
Event Inquiries
Partnership Inquiries
Spokesperson Inquiries
Bookings
Collabs
Brand Ambassadorships
Never miss a booking again
Automated Follow-ups
Gathr puts your bookings on autopilot, sending everything from reminder emails to re-engagement follow-ups.
Secure Transactions
Fortify the inquiries you receive through your website. Gathr guarantees every transaction via the Booking Widget.
Cancellation Policy & Deposit
Set your own terms for your bookings without worrying about last-minute cancellations.
Easy to Install
One-click widget generation, simple installation process, detailed how-to guides, and no-code solution.
Simplified Booking Process
Gathr eliminates the hassle of extensive negotiations so you can focus on what matters.
Frequently Asked Questions
Do I have to pay to use Gathr's Booking Widget?
There is a payment processing fee. However, Gathr's booking widget is 100% commission-free.
How do I create and customize my Booking Widget?
Learn how to customize and generate your unique widget
here
.
How do I add the Booking Widget to my website?
Learn how to add your unique widget to your website
here
.
Get started in
3 easy steps
Monetize your time
Gathr has been at the nexus of events, technology, and impact since 2011. We have developed the most innovative talent booking and film distribution models in the industry. Full stop. The Booking widget is our latest. And we think it's our best. Give it a try!