We may not wear bell bottoms and tie-dyes anymore, and let's not talk about what happened to our hair. But even though almost half a century has passed since the 1960s, it's a decade that continues to shape our society, politics, culture, and institutions to this very day.
In many ways, America today is a product of the Sixties. From civil rights to feminism to gay liberation to the environmental movement to the silent majority, what started back then has shaped and influenced our country ever since.
Before the Sixties, Americans trusted their government and their leaders; since the Sixties, we question almost everything they do.

Before the Sixties, it was Ozzie and Harriet and Father Knows Best; since the Sixties, diversity and individuality define who we are.
To many, Barack Obama's presidency symbolized the liberation movements of the Sixties. But we must also ask how the Sixties gave us Donald Trump. To understand America today, we must understand the lessons from the 1960s.
About Leonard Steinhorn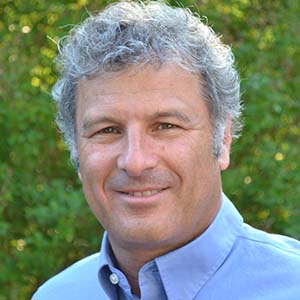 Leonard Steinhorn is a professor of Communication and an affiliate professor of History at American University. His expertise includes American politics, culture and media; the presidency and presidential elections; political strategy and communication; recent American history; the 1960s; race relations in America.
He is author of The Greater Generation: In Defense of the Baby Boom Legacy, and co-author of By the Color of Our Skin: The Illusion of Integration and the Reality of Race. He has published in books, journals, the Washington Post, New York Times, Los Angeles Times, Politico, The Hill, Political Wire, International Herald Tribune, Chicago Sun Times, Baltimore Sun, Huffington Post, Salon, History News Network, BillMoyers.com, World Financial Review, among others, and he was the founding editor of PunditWire, a site where political speechwriters commented on the news.
Since 2012 he has served as a political analyst for CBS News Radio, and before that he served ten years as the political analyst for FOX-5 News in Washington, DC. Steinhorn has appeared as an on-air expert in a number of documentaries, including CNN's The Sixties and 1968: The Year That Changed America, Superheroes Decoded on the History Channel, and The Kennedy Files on REELZ, and he also appeared in a DVD special feature on the baby boom generation for the final season of AMC's Mad Men.
Steinhorn was twice named AU Faculty Member of the Year, and he also was named Honors Professor of the Year in 2010. Before joining the AU faculty, he spent 15 years as a political consultant and speechwriter.