Were the 1950s about Leave it to Beaver and Father Knows Best? Or were they Emmett Till and Rebel Without a Cause?

Were they years of American abundance and democratic triumph? Or was it a time of atomic anxiety and Joseph McCarthy?
We often think of the Fifties as a bland and placid decade: an era of conformity and suburban Levittowns, of gray flannel suits for men and domesticity for women. And to some extent, that's exactly the way it was. But underneath the surface something else was going on. We tend to remember eras with the sepia-toned images of memory, but the Fifties was a complex decade that in many ways planted the seeds of the culture wars we are living with today.
In this talk, Professor Steinhorn will dive into Fifties politics, music, media, and race relations. We'll look at the Cold War and its contradictions, and the rise of suburbia and mass consumption. We'll discuss popular culture and the impact of television, and we'll see how the Fifties led to the Sixties.
About Leonard Steinhorn: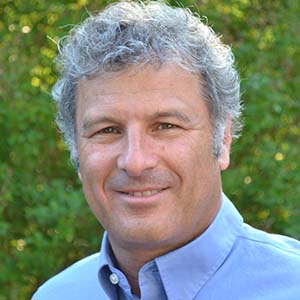 Leonard Steinhorn is a professor of Communication and an affiliate professor of History at American University. His expertise includes American politics, culture and media; the presidency and presidential elections; political strategy and communication; recent American history; the 1960s; race relations in America.
He is author of The Greater Generation: In Defense of the Baby Boom Legacy, and co-author of By the Color of Our Skin: The Illusion of Integration and the Reality of Race. He has published in books, journals, the Washington Post, New York Times, Los Angeles Times, Politico, The Hill, Political Wire, International Herald Tribune, Chicago Sun Times, Baltimore Sun, Huffington Post, Salon, History News Network, BillMoyers.com, World Financial Review, among others, and he was the founding editor of PunditWire, a site where political speechwriters commented on the news.
Since 2012 he has served as a political analyst for CBS News Radio, and before that he served ten years as the political analyst for FOX-5 News in Washington, DC. Steinhorn has appeared as an on-air expert in a number of documentaries, including CNN's The Sixties and 1968: The Year That Changed America, Superheroes Decoded on the History Channel, and The Kennedy Files on REELZ, and he also appeared in a DVD special feature on the baby boom generation for the final season of AMC's Mad Men.
Steinhorn was twice named American University Faculty Member of the Year, and he also was named Honors Professor of the Year in 2010. Before joining the AU faculty, he spent 15 years as a political consultant and speechwriter.